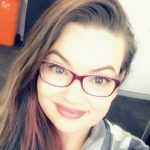 LAW CLERK | SENIOR CONVEYANCER (GOLD COAST)​
Email:

shannon@allstarconveyancing.com.au


Phone:

0477 436 501

Shannon is currently completing her final year of her Bachelor of Laws and comes to us with 4+ years in the legal industry.  She is excited to further her legal career with All Star once she is a qualified lawyer.  
When she's not at work or studying, Shannon and her wife spend time with their Great Dane on adventures or with Susan the cat on the couch. Shannon is passionate about all things dinosaur and loves a good road trip!
Shannon currently holds the title of UNDEFEATED in Harry Potter Trivia against our very own, Simone Smith.